A good reading habit is easy when you have a good book to read. So if you have vowed to read more or to read differently this year, now is the time to build a list that will keep you reading throughout the year.
Of course, an excellent place to start is to look at the lists of books our book-savvy friends shared at the end of the year. In this post, I want to improve on that model. I will reflect on the reading list I completed last year but use it to build the list of books I want to read next. One question will guide both efforts—how did (or how might) reading this book change how I see the world?
The question is new to me, but it reshaped how I reflect on the books I read. This question, plus the insights I've gathered over the past year, will guide my selections for this year's "To-Be-Read" list.
I borrowed this question from Ezra Klein (I've reflected on his book Why are We So Polarized and the question it proposes here). He asks every person he interviews to recommend three books that have influenced their thinking. Now that I have made this question part of my reading practice, I understand why reading 52 books in 52 weeks didn't work for me. Even if I crossed the finish line with the right number of titles, I suspect many of the books had little influence on my thinking. I had reading to do and to quantify.
I  prioritized a quick read or an easy one over an impactful one in years past. I approached the task differently in 2021, so I can share more. I write as I read throughout the year too. Sign up for our Questions of Civic Proportions Newsletter to see this year's list take shape.
Here's what I read in 2021 and what I learned about the difficult work of finding a good book to read.
Find a good book to read by adopting a purpose or mission.
Of the twenty-two books I read in 2021, five were titles selected by the local "Raise the Roof" group on Meet-Up; They call themselves "a book club with issues." They read non-fiction titles that connect to a relevant public policy question or current controversy.
In the first year of the new presidential administration and the year after record-breaking numbers of Americans showed up for Black Lives Matter protest, the Raise the Roof Book Club read:
On Tyranny: Twenty Lessons from the Twentieth Century* by Timothy Snyder
How to be an Antiracist by Ibram X. Kendi
When They Call You a Terrorist: A Black Lives Matter Memoir by Patrisse Cullors and Asha Bandele
The Sum of Us: What Racism Costs Everyone and How We Can Prosper Together by Heather McGhee
How We Get Free: Black Feminism and the Combahee River Collective by Keeanga-Yamahtta Taylor
*This post includes affiliate links. When you purchase one of these books on Bookshop.org using the link provided, you support Politicolor and your local bookstore too.
Even this short list reflects the usefulness of participating in a book club, especially one focused on public questions. With a claim to being relevant to the moment, this list prompted me to revisit titles and make time for others that had lingered on an imagined pile of books to read someday. For example, I had been reluctant to read the much-hyped How to be an Antiracist. Once it made this list, I read it, and my criticism of the book is now more substantive and considered.
I would still recommend When They Call You a Terrorist over Kendi's book. Cullors story and worldview are central to understanding the fuel and fury of the Black Lives Matter movement. I know that "antiracist" is not the banner I will carry in public life. However, I think the concept is helpful for the work each of us has to do as thoughtful and moral individuals.
With the Raise the Roof book club in mind, I also read relevant titles that I might recommend to the group. Thick: And Other Essays by Tressie McMillan Cottom is a title I never persuaded the group to pick up. The book deepened my understanding of the experience of Black women, especially in academia, but it isn't a title I would recommend more generally. This looking ahead for the book club is also why I pre-ordered How the Word is Passed: A Reckoning with the History of Slavery Across Americaby Clint Smith. That's a book every single one of us should read.
Smith's book and Heather McGhee's The Sum of Us: What Racism Costs Everyone and How We Can Prosper Together are two books I started recommending before I finished reading them. I wanted to talk with someone and reflect on what I was reading.
These two titles also define my focus for the reading list I'm building for the new year. I know there's much I still don't know about the long arc of inequality in the United States. Too often, we discuss these factors in the past tense. Yet, McGhee and Smith make clear that these same forces shape our political ideas today, including our pandemic response, what we could do, and what seemed to be off the table.
There's also no escaping a concern for the state of our electoral politics. So, five titles on my list this year that align with my civic mission include:
1619 Project: A New Origin Story created by Nikole Hannah-Jones
Bring the War Home: The White Power Movement and Paramilitary America by Kathleen Belew
Invisible Child: Poverty, Survival and Hope in an American City by Andrea Elliott
Maid: Hard Work, Low Pay, and a Mother's Will to Survive by Stephanie Land and
Unmaking the Presidency: Donald Trump's War on the World's Most Powerful Office by Susan Hennessey and Benjamin Wittes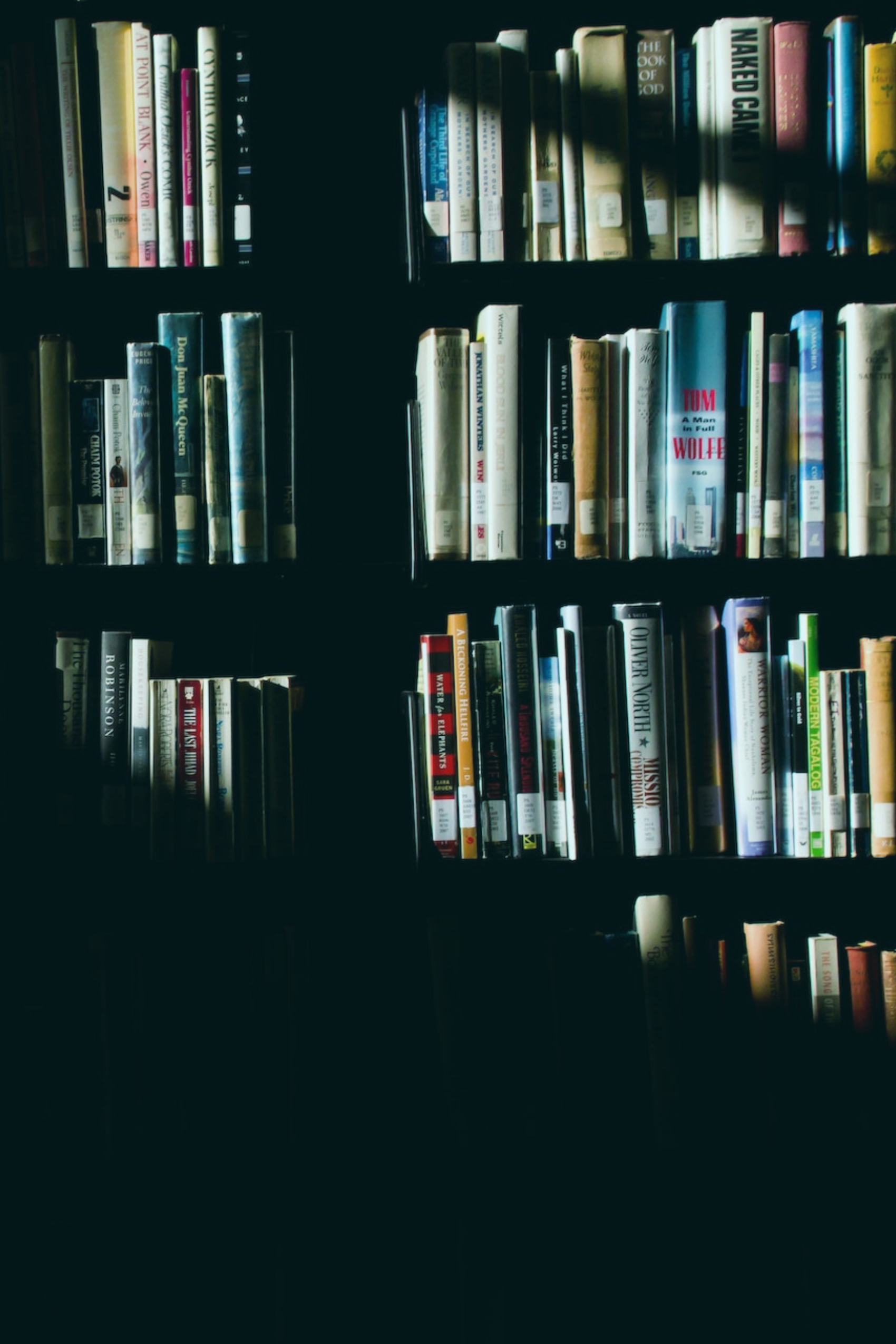 Find a Good Book to Read that Minds the Perspective Gap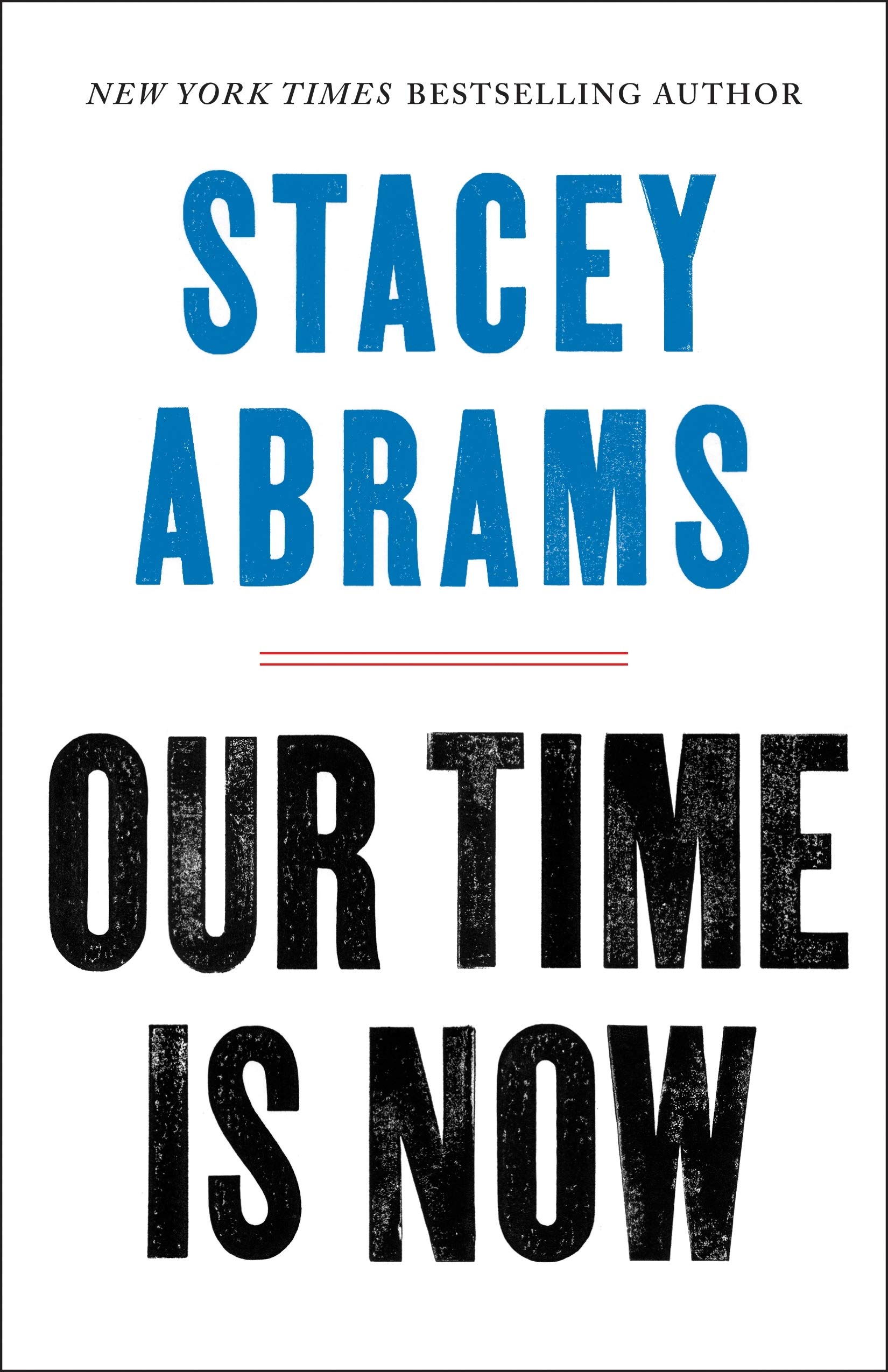 When I look at the total of my 2021 reading list, it's clear that I learned from some badass women this year. I know that I grew more than tired of the conventional take on American life. Today, I'm less willing to believe that we can assume a policy or project has considered other perspectives when the perspective central to any project is the same-old, same-old.
My reading list was one way I worked to mind the gap. I started 2021 by reading Our Time is Now by Stacey Abrams and finished the year with Ashley Ford's Somebody's Daughter In between those titles, I learned about Charity Dean, once the Assistant Director of the California Department of Health, through The Premonition: A Pandemic Story by Michael Lewis. I also listened to Symone D. Sanders, a Senior Advisor and Chief Spokesperson to Vice-President Kamala Harris, through her book No, You Shut Up: Speaking Truth to Power and Reclaiming America.
I want every young woman I know to read Sanders's book, and I have re-told the story of Charity Dean many times. This subset of books helped me continue to press forward even as everything about our political life seemed upside down and backward.
Sometimes we all need a reminder that the work has always been about persistence. Three titles on my list this year will make sure I continue to see our shared problems through perspectives different from my own include:
Under a White Sky by Elizabeth Kolbert
Dog Flowers: A Memoir by Danielle Geller
Being Jazz: My Life as a (Transgender) Teen by Jazz Jennings
Find a Good Book to Read by Asking Questions
I sometimes need to read to "get away from it all," too. Perspectives from far away places and fiction both fit this bill. Fiction is a minefield, though. I appreciate recommendations from friends, but I will need to ask a few follow-up questions before picking up a new book.
Being selective, I read four works of fiction this year and enjoyed them all. The two books I would most recommend, however, reflect the value of the follow-up questions.   Transcendent Kingdom by Yaa Gyasi and The Overstory by Richard Powers both made it onto my reading list after someone answered the question, "What did you like most about how the story worked?" Since this is not a usual question, responses often included thoughtful reflections on the author's craft and how the reader experiences the story.
Transcendent Kingdom is a book that reflects why a good fiction read can hold its own on any civic-minded reading list. Her account of a Ghanian family who moved to Alabama traced the tension and difficulty of finding a life in the United States that failed to measure up to the dreams carried here from faraway places.
Quitting the idea that I needed to read fifty-two books this year made it possible to pick up The Overstory by Richard Powers. The story cultivates a shared knowledge that includes elements of botany, art, history, family, protests, and human relationships. This book made it possible to imagine climbing to the treetops and looking down at the world and its problems.
This part of my 2022 list is still under construction.
Two Good Books to Read for 2022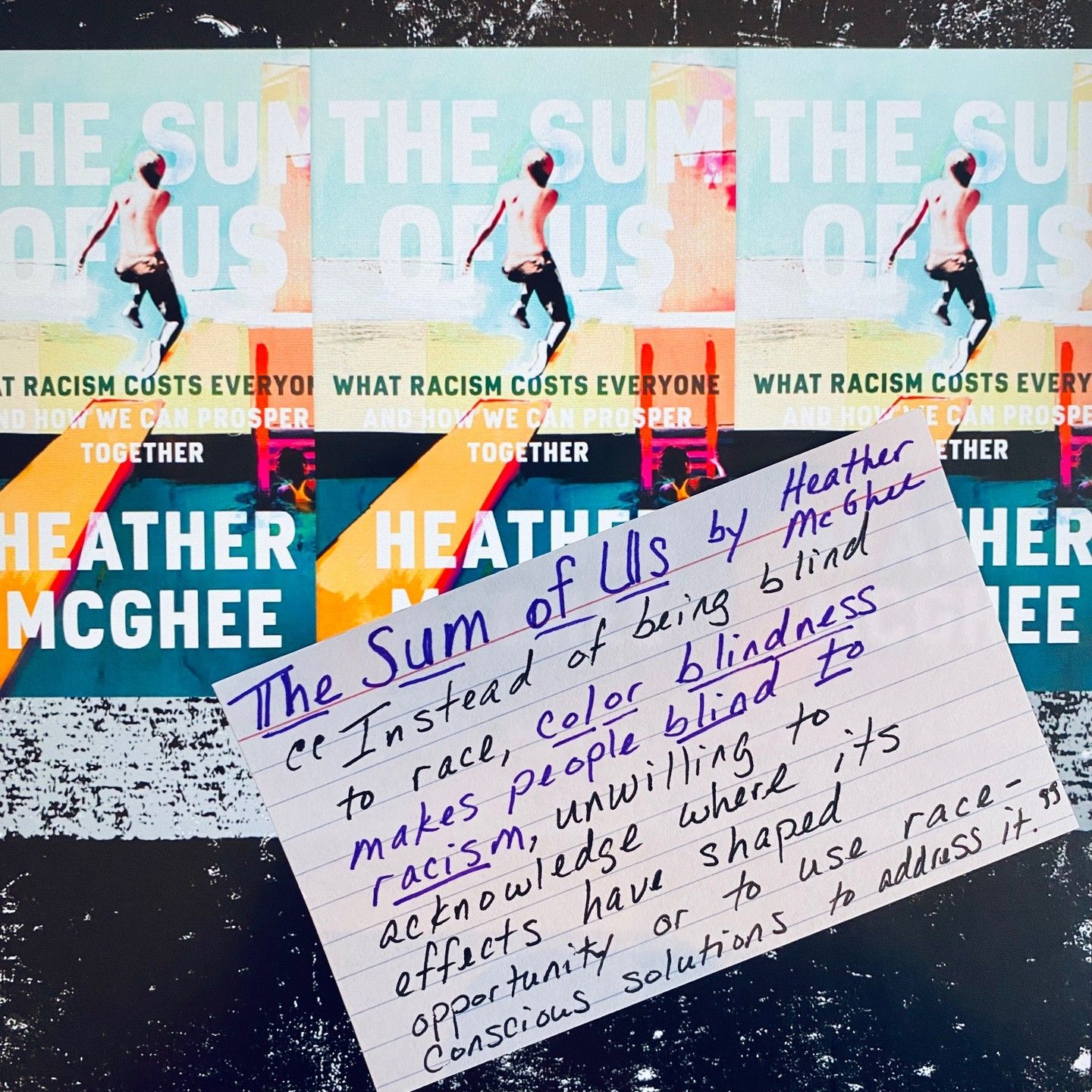 All signs point to a new frontier in our political culture war—Critical Race Theory. For this reason, I already know two books from this list that I will recommend over and over again. The work of Heather McGhee and Clint Smith reflects what an honest reckoning with race and inequality would look like if that were our objective.
If you have not already read How the Word is Passed: A Reckoning with the History of Slavery Across Americaby Clint Smith, commit to reading it next. At the end of another book, Smith interviewed the author, and she gave the most compelling reason to read Smith's book. Ashley C. Ford, author of Somebody's Daughter, described How the Word is Passed as an incredible act of weaving the past and the present together, so it's possible to see them both at the same time. Smith shares these interwoven stories of the places he visits—Jefferson's Monticello, Angola Prison, Galveston Island, and New York City. With this in mind, you will find the echo of the past is deafening in the stories of today's school board meetings.
Heather McGhee then comes through with an example of how we could discuss our most persistent problems if we could disentangle them from our old ideas about race. In her book, The Sum of Us: What Racism Costs Everyone and How We Can Prosper Together, she starts with a tangible example of how we all lose when racism clouds our policymaking. McGhee explains that public pools were closed to avoid integration and that the Supreme Court even upheld this strategy. The Court decided in Palmer v. Thompson "that a city could choose not to provide a public facility rather than maintain an integrated one, because by robbing the entire public, the white leaders were spreading equal harm."
That's how McGhee arrives at her conclusion, racism robs the public and harms us all. What kind of solution is that? There is too much at stake to let a debate over what is or isn't Critical Race Theory overwhelm the public dialogue we need about the racism of our past and present. These two titles will help you resist the less public-minded distractions.
A Good Book to Read Can Start Something
The question at the top of this post makes all the difference. When we ask how a book might shape our view of the world, we give our reading list purpose and direction. It also works to put the titles into an imagined conversation or our own course of study.
The books start to hang together so that the list reflects more than any single title. The questions that concern us most provide an image of who we are and who we hope to be, both as individuals and as community members. When you find yourself starting conversations with the ideas in a book that will empower many to take action, you have a good book and a cause to support.
That's a book that provides a bridge to engagement, and that's the superpower we set loose when we share a good book.
We believe reading is a civic duty and share recommended reads all year long.
Sign up to receive the next issue of Questions of Civic Proportions
Learn More